Lot #35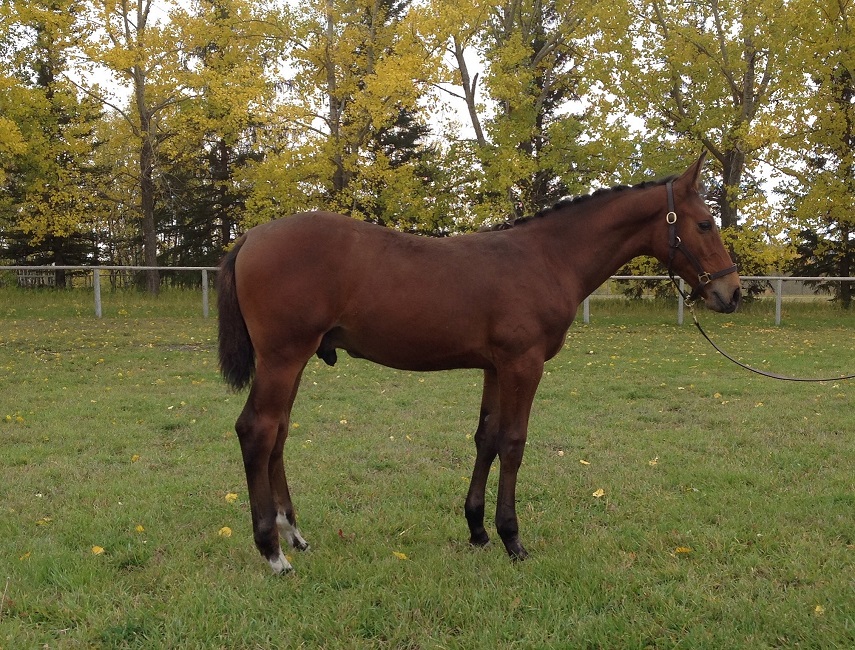 Cathal         

  

Contifax

Contender

Jennifer

Cordarone Houssoit Z

Carthago Z

Narcotique du Houssoit
 Cathal – 'Invincible in battle' An irresistible colt with strong confirmation and solid bone. He was built for sport with an impressive future in any ring as a strong possibility. This charming youngster shows powerful gaits with excellent elasticity. Pedigree to impress, Cathal is one to watch in the future.


Dam
Cathal's dam has produced wonderful exceptional offspring year after year. Talula (Corarone-Hous Z) has a solid sport record prior to retiring. Of the Zangersheide registry, she received breeding approval prior to coming to North America. Here she competed on both sides of the country after importation by a well known Canadian Team member to Eastern. Her bloodlines of Carthago Z x Darco are the envy of many breeders!


Sire
Contifax came onto the North American breeding scene with a splash! He had a long, successful career in Sport at the National and International level with a win at the World Cup level! This followed several wins for young jumpers earlier in his career. A Contender son, by Calypso II, well known by all and completely convincing at the 2006 Holsteiner approvals with five approved sons. In Europe he was approved for breeding by the Oldenburg Verband and Westphalia. His dam's sire Ritual comes from the famous 776 mare line, with Ramiro as sire of the Century.
Videos!
Cathal in hand           Cathal        Cathal's Sire Contifax Jumper         Cathal's Sire Contifax Hunter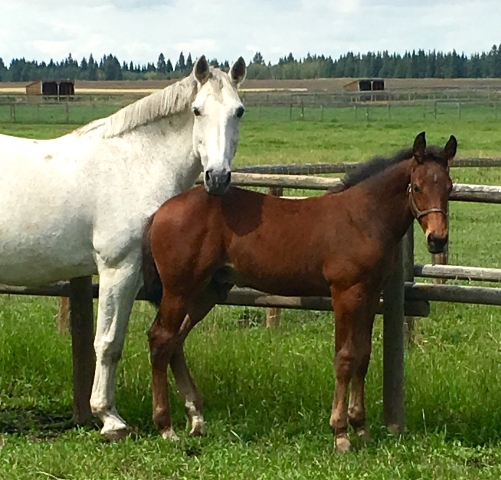 "No hour of life is wasted that is spent in the saddle."
- Winston Churchill -